If your business's IT demands have left you feeling vulnerable or overloaded, you're in the right place. When technology fails, business can't function. Keeping technology online and secure is a burden that can overwhelm even technology professionals.
At Xterra, we've built a support framework to provide you high quality IT services at a fraction of the cost of hiring your own team. Our managed service gives you the peace of mind to focus on your business. After all, we believe every business should be able to depend on technology to make their business thrive.
---
The insight to outperform. Learn how Xterra's Fully Managed IT or Co-managed IT services will work seamlessly in your organization.
"We know what it's like to feel overwhelmed about the security and capability of your technology. Before building Xterra and becoming business owners ourselves, we were working as the architects and engineers for large companies. We understand what it feels like to experience these challenges from both a business and technical perspective.
We have been providing IT managed services to San Francisco based business for over 10 years. We have helped hundreds of clients solve business challenges through the use of technology. Because of our unique experience, we understand how to solve technology problems at scale using an established framework."
DAVID J. PARK
CEO, CISO, and Partner
Xterra
We're proud to work with our clients who understand successfully managing technology is the key to accelerating their success.
*Venture Capitol, Private Equity and Investment Firm references furnished upon request and approval.
What our clients are saying
"How quickly they address your tickets or issues is extremely impressive. If you mark anything as urgent, it's pretty much dealt with within the hour."
Ciara Dinneen
Director of Operations,
Bull Stockwell Allen
"I appreciated their comprehensiveness of how they described and explained everything in the IT sector that we needed. They're just nice folks. So that made a big difference to us."
Ed Kearney
Managing Partner,
Chequers Financial Management
"Before Xterra, we had major IT issues almost daily. With Xterra, everything works. I highly recommend Xterra!"
Zerlina Vecino
Office Administrator,
Pillsbury and Coleman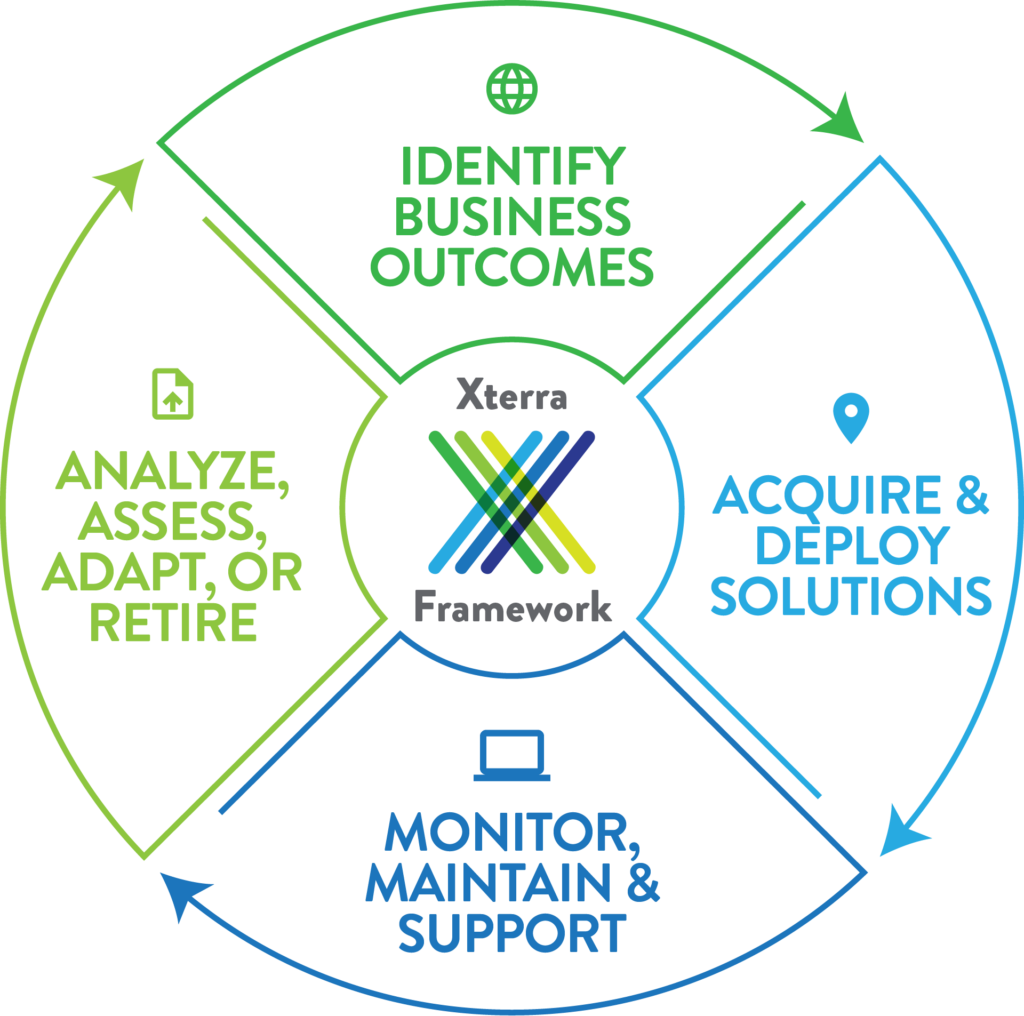 Our user-based IT support framework delivers a predictable spend paired with an exceptional service experience.
The Xterra IT Managed Services offering is the result of years of successful and innovative technology support. We believe we've struck the ideal balance between cost and immense value to empower organizations to thrive and grow their potential.
Reduce Risk
Reduce the cyber risk to your organization. We live in a security-first world. We go to great lengths to architect and support a modern cyber security framework to protect your users and organization from external threats and bad actors.
Control Costs
Gain control of your total IT spend. Our unique user-based pricing model and budget methodology ensures a control layer to manage your IT budget. As a result, you gain visibility to your IT investments while eliminating unforeseen expenses.
Increase Revenue
Increase revenue with dependable technology. A well-architected and implemented IT service has an optimizing effect on your users and organization as a whole. Downtime has a cost, with increased uptime and productivity the ability to grow your bottom line is real.
Foster Innovation
Foster true innovation and collaborate everywhere. Technology's evolution to our new normal has demanded of us both new tools and methods of working with existing tech. This will increase your ability to find new potentials in how we innovate together, no matter where or when.
It's easy to get started
---
Know where you stand with a complimentary IT Health Check. We'll share an actionable analysis that will guide you on which aspect of your IT universe needs focus.
Evaluate your network and systems infrastructure for optimal availability, performance, and security.
Review your IT infrastructure for software & security updates
Document gaps in IT infrastructure from architecture, security, and operational perspective.
Develop a written assessment report documenting each finding with a recommended remediation and risk level.